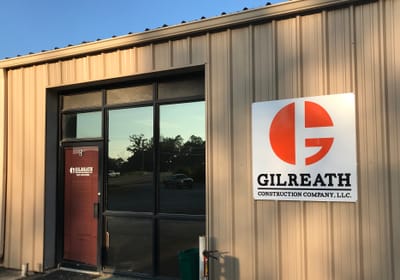 Gilreath Construction Company, LLC [MS State Board of Contractor's, License #21050-MC] is a Commercial General Construction firm located in downtown, Brandon, MS.
Founded in 2014, Gilreath Construction employs a knowledgeable, professional staff which has over 30 years of combined commercial construction experience. Gilreath Construction provides Commercial General Contracting, General Construction, and design/build construction services to its clients throughout Mississippi.
Successful projects have been completed for numerous public and private owners in various sectors of the industry, including the following: educational, military, religious, retail, judicial, healthcare, industrial, and general.
As a General Contractor, Gilreath always provides competitive bid services. Gilreath Construction has a 100% completion record on all projects in our history. Gilreath offers project security with an A+ surety bond on all projects.